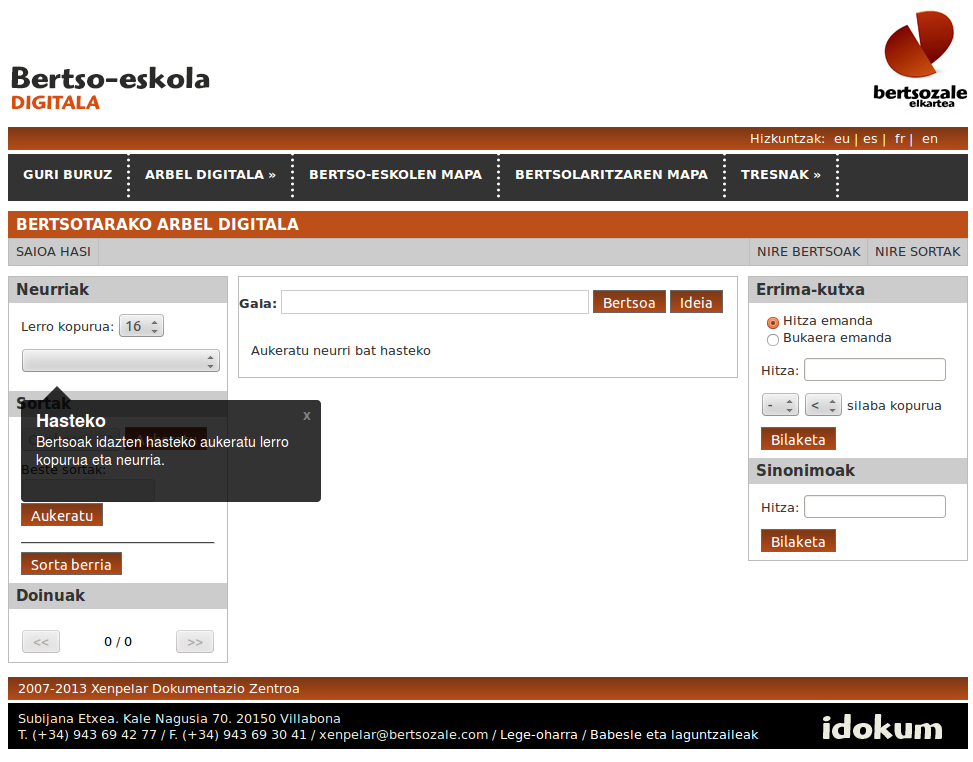 Three members of the IXA Group (Manex Agirrezabal, Bertol Arrieta and Iñaki Alegria), in collaboration with the Association of Friends of Bertsolaritza (AFB, Bertsozale Elkartea) have developed a new product named Arbel digitala to train verse-makers, including language technology tools and verse-making. This new product was presented last January in the Koldo Mitxelena Library by Manex, Bertol, and the members of the AFB Aritz Zerain and Ixiar Eizagirre.
The tool has different capabilities:
different stanzas and melodies accessible from a database,
rhyme and synonym search engine,
syllable counter…
This application is more powerful than Bertsolarixa, a previous system created some years ago.  These capabilities were also used some months ago when they created a robot verse-maker.
If you want to know more about the Arbel digitala tool, you can go directly with this link. Try it, and maybe, you'll write an incredible verse with this artificial inspiration!
This new in several media: Berria, bertso-eskolak.com, Diario Vasco, Hamaika TV…